AlphaRex LUXX LED Tail Lights For 02-06 Dodge Ram 1500 02-05 2500 3500? -Black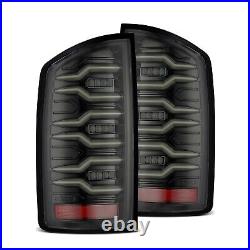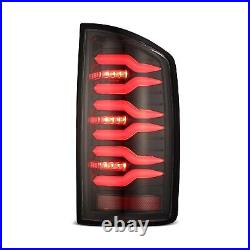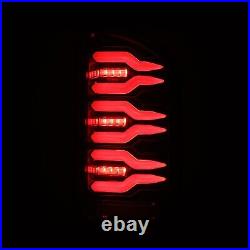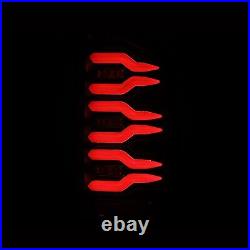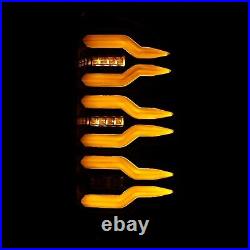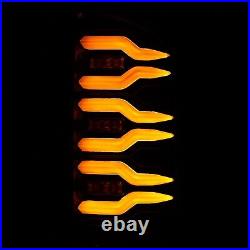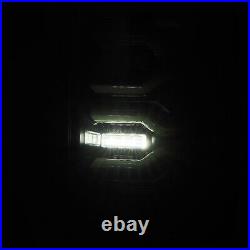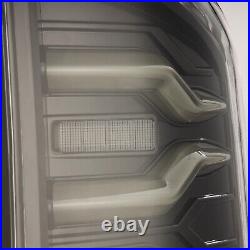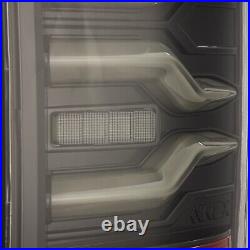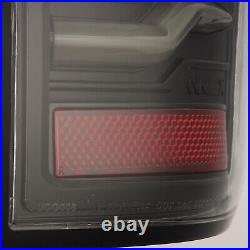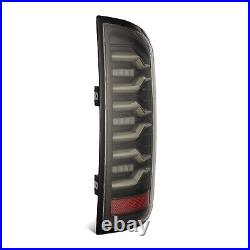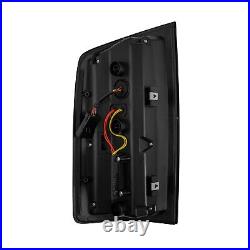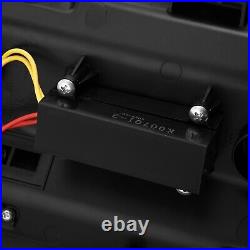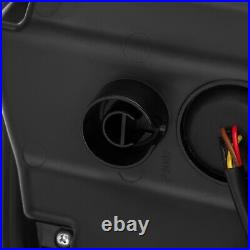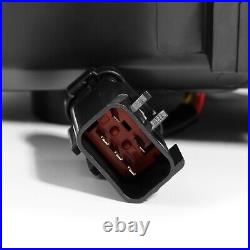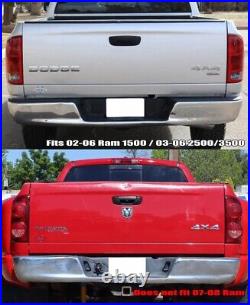 Does not fit 07-08 Dodge Ram. For owners of the 07-08 Ram. These 3rd gen Dodge Ram LUXX-series LED tail lights are with six switchable LED tubes with red LED as parking light, brake light and sequential turn signal lights.

In between the light tubes, we add diffusers lens with switchable LED for brake light and sequential turn signal light in order to output more obvious indication during daytime. Our LUXX-series LED tail lights come with our signature activation light feature, which is a sequence when you turn on your parking light, and gives your Ram an unique style. Enhance your 3rd gen Dodge Ram with our LUXX-series LED tail lights. These tail lights feature an activation light that activates when the parking lights are turned on. With captivating light tube design and red LEDs for parking, brake, and sequential turn signal functions, they provide optimal visibility.

The diffused LEDs ensure clear and noticeable indications during the day, while the white LEDs at the bottom center serve as reverse lights. Upgrade your Dodge Ram with our LUXX-series LED tail lights for improved functionality and style. Introducing the LUXX-series LED tail lights for 3rd gen Dodge Ram, offering three distinct options: black red housing, black housing, and alpha-black housing.

The black red housing features a sleek matte black interior with chrome accents, complemented by a striking red light tube and clear LED diffusers. It incorporates a light smoke lens and utilizes red LEDs for parking, brake lights, and turn signals, ensuring optimal visibility and safety. For a sophisticated look, the black housing option showcases a matte black interior with chrome accents, accompanied by a white light tube and clear LED diffusers. Its light smoke lens enhances the overall aesthetic, while red LEDs illuminate the parking and brake lights, and amber LEDs indicate turn signals. The alpha-black housing boasts a glossy black interior and a clear lens with a smoke light tube and diffusers, exuding a sleek and modern appeal.

Red LEDs power the parking and brake lights, while amber LEDs deliver clear and precise turn signals. Our Ram Truck LUXX-series LED tail lights are constructed with a durable polycarbonate plastic lens. This material provides excellent strength and resistance to impacts, ensuring long-lasting performance. To further enhance the longevity of the tail lights, we apply a specialized coating to the lens.

This protective layer serves to guard against yellowing and oxidation caused by exposure to sunlight and other environmental elements. By incorporating this coating, we ensure that the lens maintains its clarity and appearance over time, keeping your 3rd gen Dodge Ram looking sleek and stylish. Our 3rd gen Dodge Ram LUXX-series LED tail lights are manufactured to meet OE (Original Equipment) quality standards, ensuring they meet the same level of performance and reliability as the factory-installed lights.

Additionally, these tail lights are compliant with the rigorous regulations set forth by SAE (Society of Automotive Engineers) and DOT (Department of Transportation). This compliance ensures that the lights adhere to strict safety and quality guidelines, providing you with peace of mind and ensuring they are legal for road use. To maintain our commitment to excellence, we conduct thorough inspections of every detail of the tail lights during the manufacturing process. This rigorous quality control ensures that each component meets our high standards of craftsmanship and functionality.

By paying meticulous attention to detail, we strive to deliver tail lights that not only meet our satisfaction but also exceed the expectations of our valued customers. For PO BOX, APO/FPO, HI, AK, PR, GU, VI, MP, Canada & International customers. Most of our products are direct from distributor and are intended for jobber purpose, so they may not come with instruction manual. Professional mechanic are recommended for installation.

This can avoid many problems that can often be found with an inexperienced installer of aftermarket products. No return will be accepted after 30days. All of our merchandise are insured by the carrier who assumes all the responsibility of damages, theft or lost.

Some products are intended for off-road or show purposes only. They are not intended to be used for regular driving conditions.

Please check with your local DMV for legality issue. Powered by SixBit's eCommerce Solution.